The mission of the Student Assembly for Gender Empowerment is to program events to address emerging feminist concerns of students, faculty, and staff. SAGE seeks to uplift all voices oppressed by the patriarchy in dynamic, critical ways.
We are a queer and trans inclusive organization working towards intersectional, collective liberation.
---
USC SAGE
Meetings held weekly, on Mondays, from 7:00pm to 8:00pm in TCC 450
---
SAGE Events!
---
FemFest Committee Applications!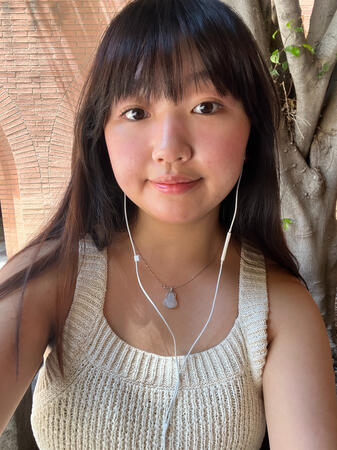 Take Back the Night
This Denim Day, the Student Assembly for Gender Empowerment, USC Flow, Survivor Support Community, Callisto, and Promoting Awareness, Victim Empowerment (PAVE) will be joining Explain the Asterisk's nation-wide initiative for a Campus-Wide Walkout against sexual violence at USC.Together, our organizations hope to raise awareness of sexual violence, intimate partner violence, and gender- and power-based harm at USC by centering survivor experiences and rising up against a gross amount of administrative negligence, ignorance, and lack of concrete survivor support. SAGE, USC Flow, Callisto, SSC, and PAVE hope to educate students of the intersecting vectors of oppression in rape culture. We highly encourage students, faculty, and staff to join us in fighting for a world free of violence and oppression.
---
Our Initiatives
Body Love Month (October)
Body Love Month is SAGE's annual month-long initiative with educational and social programming surrounding the body positivity and body neutrality movements. Programming and speakers teach anti-fatphobia, anti-ableism, and demonstrate the intersectionality between the feminist movement, body love and acceptance.
Protect Roe v Wade (January)
Protect Roe v Wade is SAGE's annual initiative to raise awareness, educate, and advocate for reproductive justice in honor of the anniversary of Roe v Wade.
FemFest (Spring Semester)
SAGE's FemFest is an annual student-run music festival that aims to be an inclusive safe space that highlights those oppressed by the patriarchy in the music industry. Intersectional at our core, FemFest is open to everyone and specifically amplifies the voices of women, people of color, and those within the LGBTQ+ community.
Take Back the Night (April)
Take Back the Night is an annual initiative that SAGE hosts on campus during Sexual Assault Awareness Month in April. TBTN is also a nationwide campaign, and many other organizations and college campuses host TBTN events on an annual basis, similar to SAGE. Even though TBTN is held widely throughout the United States, you are able to make the initiative whatever you envision it to be for the USC campus community.
Schedule a Time to Meet with our Directors!
Co-Executive Director
Logan Terry (she/her)
leterryusc.edu
Logan's Office Hours
Office Hours will be held in SKS 404 and virtually via Zoom
Tuesdays, 10:20am to 1:40pm

Thursdays, 10:20am to 1:40pm
Co-Executive Director
Celia Bartel (they/she)
[email protected]
Celia's Office Hours
Office Hours will be held in SKS 404 and virtually via Zoom
Wednesdays, 9:00am to 10:00am

Thursdays, 12:00pm to 2:00pm

Friday's, 9:00am-12:00pm
Assistant Director
Emilee LeVeque (she/her)
[email protected]
Emilee's Office Hours
Office Hours will be held in SKS 404 and virtually via Zoom
Tuesdays, 10:40am to 12:40pm

Thursdays, 12:00pm to 2:00pm